By popular demand (okay, like, 2 people....but in my world, that constitutes "popular demand"), I present to you a pretty typical Saturday, complete with my snarky commentary.

I should alert you, it did not occur to me to start documenting my day until about 8:00, when I had already been up for an hour. Fortunately, all you really missed was unpleasant and unattractive morning face and the shower that I took. And I'm since I'm not cool with posting pictures of myself in the shower (not for free, anyway), there really isn't much that you missed.

So at 8:00, my day started with last night's dishes: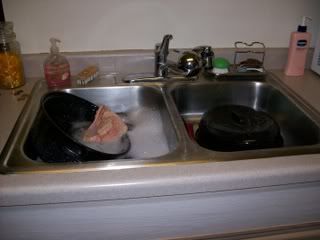 They wouldn't fit in the dishwasher, and I was too lazy to wash them last night. Bad housewife.

While doing dishes, I brewed some coffee:




And while preparing my coffee, I realized how disgusting my stove looked (I feel like I'm writing the housewife version of, "If You Give a Mouse a Cookie"):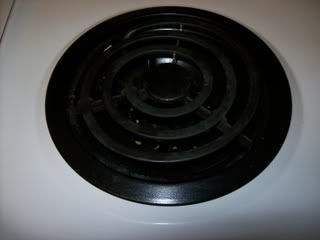 So I decided I might as well wash the stove, too. The Boy (I've decided it's amusing to refer to him as "The Boy") was very upset that I had to audacity to clean the stove without seeking his assistance. He kept tugging on my leg, saying, "I scrub! I scrub!" (Which of course came out "I scub!") Far be it from me to discourage any proclivity my son might posses for cleanliness: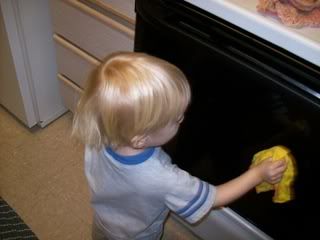 With the dishes and stove clean, I got out hamburger to thaw for supper: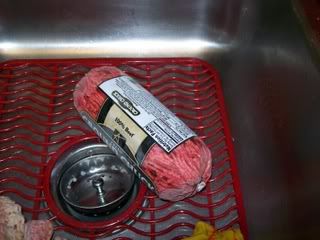 And put away the bread I made last night (does that make up for not doing the dishes?):




At this point, Mom (that's me, in case you're having troubles following along) needed to reassemble the kitchen, without any knee-high assistants. I set The Boy down to color: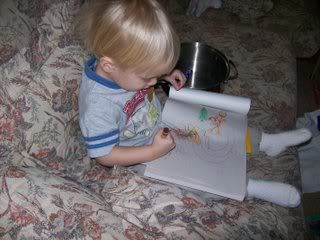 While The Girl happily watched (and did her best to snatch said crayons from The Boy):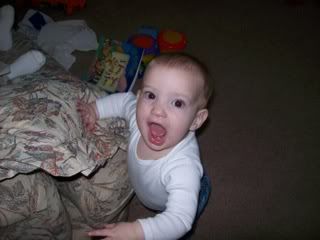 At this point, I went back to the kitchen to finish cleaning. As I shuffled stuff on the counter around, I looked at my pile of cookbooks and thought, "I should really do something with these recipes....someday."




And now, the kitchen was clean:




If not the dining area:




Fortunately (?), I was able to put off cleaning the dining area for a bit longer, because I have not yet trained my children to change their own diapers: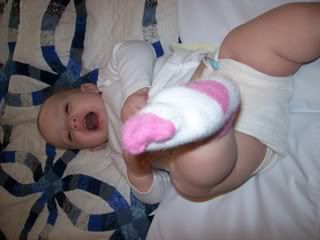 I made the bed: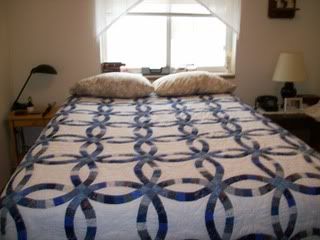 And stared at the pile of laundry that I should do, but for want of quarters: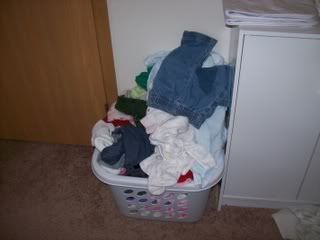 By this time, it was 10-ish, and we were all ready for a break. We had story-time: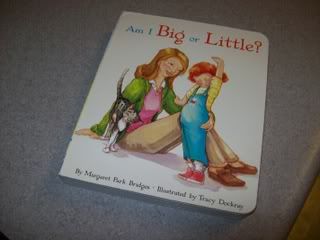 I had breakfast (that's my third cup of coffee):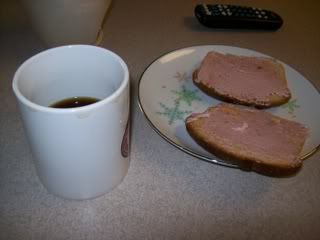 Changed The Girl again (note, the new outfit):




And then took another break (Fons and Porter was on!):




After Fons and Porter, I checked out blogs: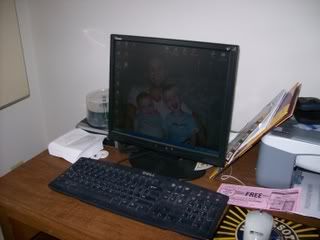 And took this random picture of The Boy:




And cut out a pre-printed dress for Milehi:




In the middle of my cutting, The Girl woke up from her (far too brief) morning nap, and The Boy thought he needed to eat. (What IS it with these kids?!) It was a bit chaotic, and no pictures were taken until after lunch was eaten:




After lunch, The Boy napped, and Mom sewed: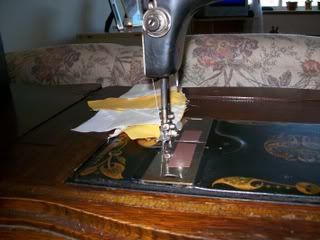 With some help from an inquisitive assistant (no, she didn't really sit on my lap the whole time, and please excuse my lack of make-up):




Then The Girl and I got the mail (thank you, St. Judes, for the address labels):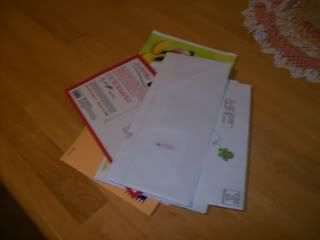 And I decided to start supper (Pinwheel Cheese Meatloaf, from The Total Woman Cookbook). Unfortunately, it didn't occur to me to take a picture of supper-in-progress until it was in the fridge. You're just going to have to trust me that the following picture is of meatloaf: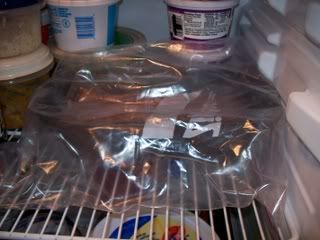 Then, I made up some more formula:




And swept the kitchen: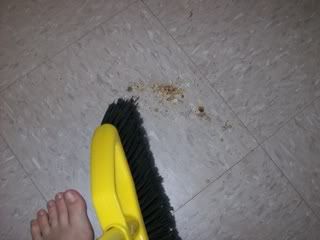 Now we start to get into a shady area, in which I must not have taken many pictures, because I swept the floor at about 2:30. The next picture I have is when I put supper in the oven at 4:30. Oh, wait. I know. I was watching "The Cutting Edge" on ABC Family.

Anyway, here is supper in the oven, at 4:45:




At 5:45 we ate (those are Betty Crocker boxed potatoes, which I love, but just learned Ryan does not). You're going to have to trust me when I tell you supper tasted much better than it looked. The loaf kinda fell apart, which I anticipated, but it tasted really good (but I'll blog about the recipe in a separate post):




Then I did more dishes (again, they wouldn't all fit in the dishwasher), while Ryan bathed the children: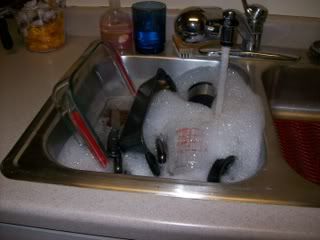 Now, again, there's another big block of blankness here. From 6:30-9:00, I have no documentation. Not that anything exciting happened. I caught up on some blogs, helped get the kids in PJs, sent Ryan off to work, and put children to sleep. Leah went to sleep about 9:00. And this is what my living room looked like: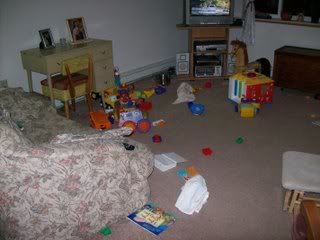 In the interest of not tripping over stuff for the rest of the night, I picked up: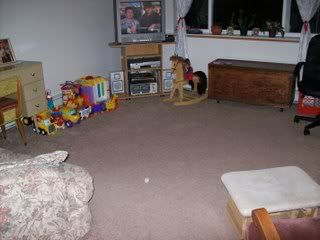 And now I'm here, blogging. I may sew some more on my quilt. And I should probably iron a dress to wear to church tomorrow. But you get the idea.

It now occurs to me that there's a lot of random things left out. Yes, I changed The Girl more than twice, and I did change The Boy as well, even if I didn't document it. Mainly because I was lazy, but besides, do you all really care about that particular aspect of my day? And I promise, I fed The Girl, as well. It's just hard to take a picture of yourself, sitting on the couch, feeding your daughter.

And that was my Saturday. I should have waited for an especially productive Saturday, and led you all to believe that I was some sort of super-mom/wife, but most of you know me too well to believe that, anyway.